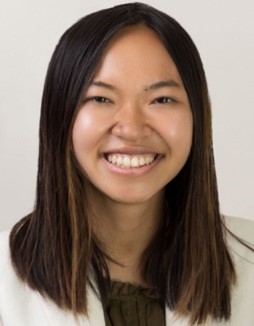 Brittani Chew 
MPH, Columbia University
Brittani Chew completed her BA in Philosophy at the University of Michigan and graduated with her MPH in Health Policy and Management from Columbia University's Mailman School of Public Health.
During her academic and professional career, she served as AmeriCorps Health Fellow at the Saban Community Clinic (SCC) in Los Angeles and interned at UCLA Health in the Health Equity, Diversity, and Inclusion Department. While working as an AmeriCorp Health Fellow she connected more than 70 individuals identified as high ED users with critical primary care and assisted in care coordination for patients between Cedars-Sinai Medical Center, SCC, and other public social services. While at UCLA Health she conducted a current-state gap analysis on UCLA Health's procurement, sourcing and hiring and made recommendations on how the organization can move forward in becoming a Healthcare Anchor Institution.
Brittani hopes to draw on her experience from non-profits and bring the lessons she learned from past patient interactions to an administrative level. She is passionate about improving public health literacy, expanding behavioral services, and decreasing barriers when it comes to access to care.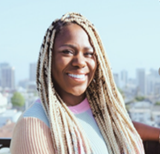 Nina Smith 
MHA, New York University 
Nina Smith is from Kansas City, Missouri – Go Chiefs! She completed her Master's in Health Administration from New York University and Bachelor's in Health Management with dual minors in Psychology and Health Care Ethics from Saint Louis University.
For the past five years, she worked at Rady Children's Hospital – San Diego, as the Business Unit Coordinator supporting ED Nursing Leadership. Nina affected change and maintained high levels of engagement throughout her committee and council membership. She created the Sunshine Committee which focused on employee engagement and morale, team cohesion, and acts of service. She is an inaugural member of the DEI Council and a recipient of the 2018 Employee of Excellence Award.
Nina has proven experience in the healthcare field, customer focus dynamics, and humanities. Her high-spirited energy captivates people and unites employees for the shared goal of the organization. She is eager to learn, contribute her sustained ethics and integrity, and lend her expertise and ability to develop valuable systems and convey them effectively in a welcoming atmosphere at UCSF Health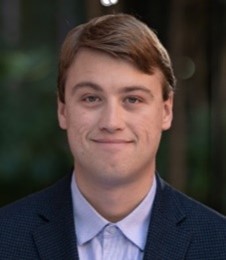 Jack Tyndall 
MPH, University of California Los Angeles 
Jack earned his Bachelor of Arts in Biology from Pitzer College and his Master of Public Health in Health Policy and Management from UCLA. Jack's career in healthcare began in clinical and research science working in molecular diagnostics across reproductive health, oncology, and validating and scaling COVID-19 testing utilized by the public health departments of Chicago and Atlanta.  
As a graduate student interested in improving patient access and outcomes at the health system level, he joined Kaiser Permanente Riverside as an administrative intern, where he had the opportunity to work with senior leadership to expand access to surgical and diagnostic services in growing communities within Riverside County. Additionally, Jack interned with UCLA Health's cancer services department, working on a pilot to improve mobility and quality of life for allogeneic bone marrow transplant patients.
Jack is excited to be at UCSF Health and contribute to its vital mission of bringing the best and most innovative care to patients while growing as a healthcare leader.